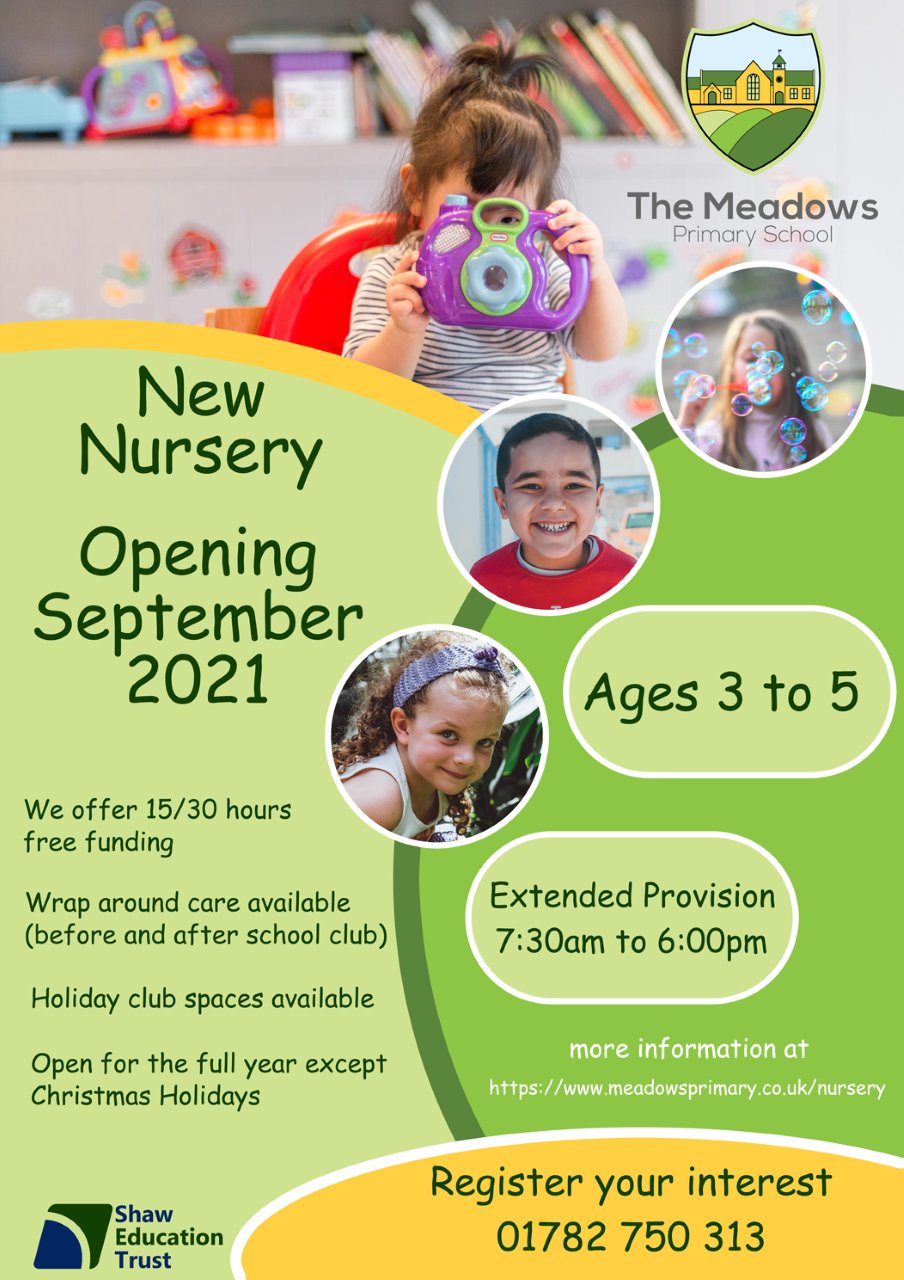 The Meadows Primary School, with the support of Shaw Education Trust, are delighted to announce their plans to open a self-contained early years setting catering for three-to-five-year-olds.
Following a consultation with parents, the school is creating a purpose-built space, located a short distance away at Madeley School, which will accommodate the Meadow's Reception class and a year-round private day Nursery.
The idea behind this is to help ease children's transitions from a Nursery to School setting, with the planned building boasting blended classrooms, outdoor learning environment, play area, family-style dining and state-of-the-art Apple technology.
You can view the competitive prices in our Admissions policy. Please click this link:
Our Application form can be dowloaded here:
The Statutory Parent Declaration for Early Education Funding (EEF) can be downloaded here.
Please note that applications for a confirmed September start, close on 9th July.
Round Two will close on 31st August. Available places will be subject to the staffing ratios already in place.
Once children have been offered a place, parents will receive a voucher for a free school sweatshirt.
Should you need a paper copy of the forms, please contact the school.