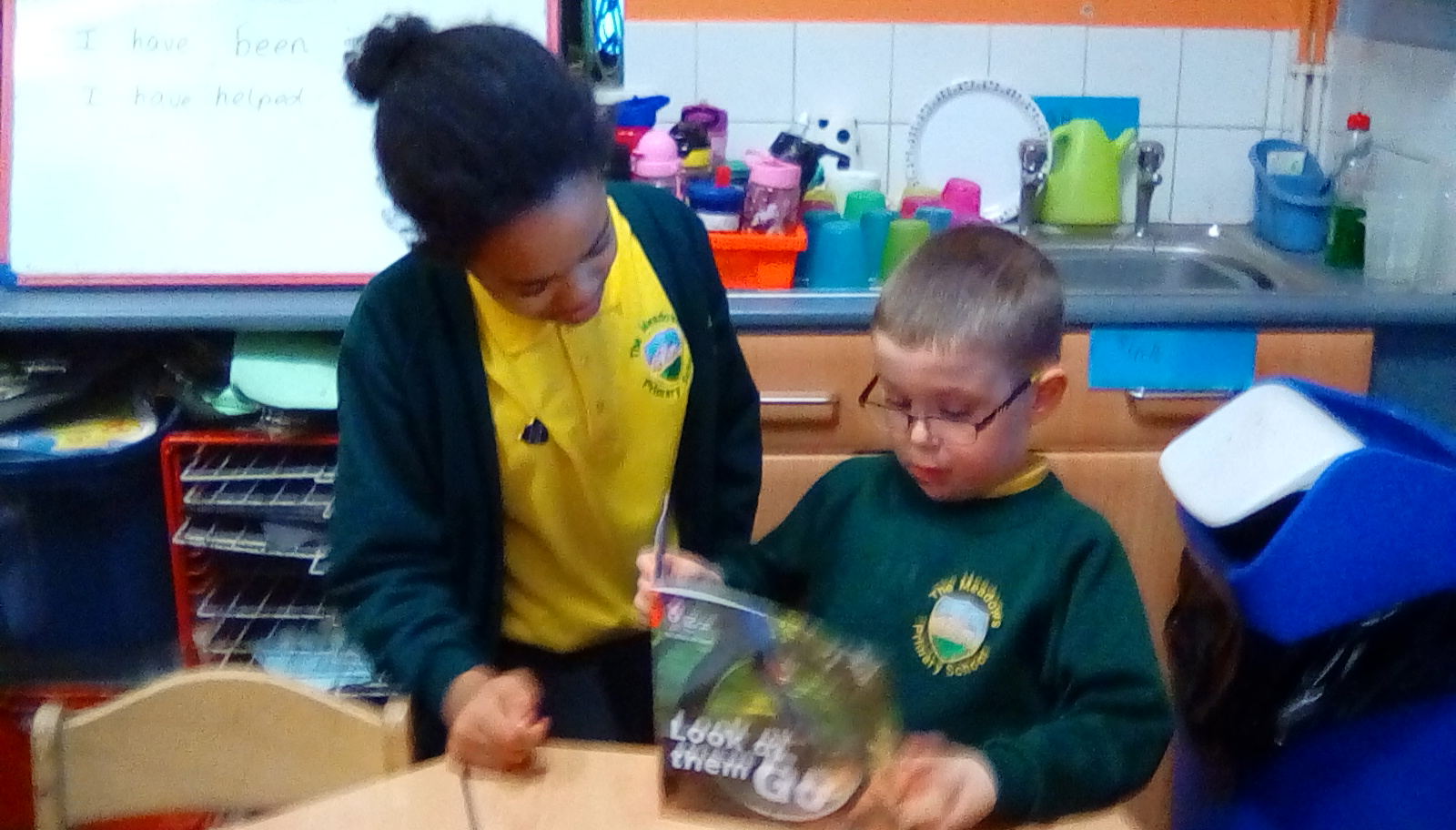 This year, one of our focusses as a school is on improving Phonics. In order to do this, we have bought new books for children to read across the school that link to our phonics scheme.
To find out what pupils think about our new books, on Monday the 9th and Wednesday the 11th of December we went down to Class 1 (Reception) and Class 2 (Key Stage 1) to read with the children and ask them questions about their new books; we wanted to find out if they were enjoying them.
We were really pleased with how confident the children were in their reading and how they could answer our questions. We were particularly impressed with the brilliant decoding by children in Class 1, some who haven't even been reading for that long.
When asked why they like their new school book, one child said:
"I like reading my new book because it is about animals." Lexi
Another child said:
"I like to read my book because it is funny and it is nice to read with my grown-ups." Mason
The children were so proud of their new books and really enjoyed reading them to us. We would like to thank the school for purchasing the new books for the children in Class 1 and Class 2 to read.      
Christi and Finlay
School Ambassadors