Over the past few weeks, we have been exceptionally busy in Class 4 with our learning:
English:
In English we have been exploring our new class text called 'The Eye of the Wolf' by Daniel Pennac.
'Born worlds apart - a wolf from the North and a boy from Africa. The wolf has lost nearly everything on his way to the zoo, including his eye and his pack. The boy too has lost much and seen terrible things. They stand either side of the wolf's enclosure and make their stories known to each other.'
So far we have explored the purpose of flashbacks in the text. The wolf has had flashbacks to before he was captured to enable us to understand how he came to be living in the zoo. We have used our red thinking had to empathise with the character and what he has experienced. We have used drama to re-enact the events that have occurred in the text in order to help us summarise the text, infer meaning and make predictions. We have also written events from different the perspective of different characters.
Here is some extra home learning Emelia did for pleasure:
Lottie:
'I really enjoy reading this text because it includes flashbacks: I think they make the text interesting and different.'
Jacob:
'Eye of the Wolf is a wonderful text that shows Blue Wolf in a pack saving his sister and getting captured by hunters. This text we read in English and we read it in detail.'
Maths:
Last week we explored number in detail. In particular, we calculated using negative numbers as well as the rule of BODMAS. This week we have been developing our knowledge of algebra. We have been solving problems using formulas. We have explored linear number sequences generating rules and investigating the nth term.
In FUN Maths we have been working on improving our recall of square numbers. We are really quick now! We have been applying our knowledge of square numbers when solving problems as well as when multiplying four digit numbers by two digit numbers.
Eddie:
'This week I have really enjoyed playing Gladiators in FUN Maths because it tests your knowldge of your times tables and square numbers with speed.'
Amelia:
'It has been really fun learning our song for square numbers. It got us moving to the song and helped us to learn square numbers aswell.' 
Sky:
'In Maths this week we have looked at Algebra. I really enjoyed this because it showed me how complicated a mathematicians job is and how they can work out different sums using a formula.'
Dan:
'The algebra that we've been doing this year is amazing!'
Science: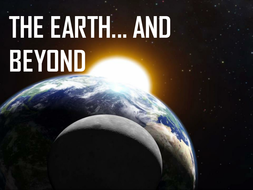 We have just begun our new topic about 'The Earth and Beyond' by answering the question, 'What is space?' We have used secondary sources when investigating where statements are true or false.
Music:
Our topic in music is also, 'Space'. We have learnt the song, 'Sun Blast' (which includes a rap) and have explored its structure. We have also focused on the dynamics in the piece – how the verses are piano (quiet) whereas the chorus is forte (loud).
Geography:
Last week we were introduced to our new topic, 'The Amazing Amazon'. We developed our skills of using atlases to locate information. We identified where the Amazon was and were surprised to find out hour big it is! It can be found in multiple countries including Brazil, Peru, Colombia, Bolivia and Guyana. As Geographers, we have created fact files about these countries using secondary sources to help us. For example, we have found out about their: location, climate, landscape, landmarks, capital city, the language spoke, their population etc.
Isaac:
'The Amazon is a very interesting topic. We have explored where the Amazon Rainforest is located -it is much bigger than England!'
Amy:
'The Amazon Rainforest is a beautiful and important part of the natural ecosystem. I enjoy learning about the incredible place and how we can protect it.'
Year 6 have also begun their weekly revision boosters. On Wednesday mornings they have been coming in early for our Reading and SPAG Revision breakfast club whilst on Thursdays they have stayed for Maths Revision club after school. I am so impressed by how hard they are working already in order to prepare themselevs for their SATs next term!
Immy:
'I enjoyed the Breakfast Club because it was really productive and we got to spend time with our friends.'
Emelia:
'I think it was amazing because we have a certain amount of time to do our question and the teacher was helping us. And we had snacks!'
Lily-May:
'I enjoyed SATS Revision Club because it will help me to imporve and to get a better score.'
Martha:
'With the opportunities to do extra revision, I feel like it has helped me alot. Also I have had lots of fun in clubs.'
Mrs Kuffour